Now Accepting Reservations - Please Book Early
VALENTINES DAY
Valentine's Day will be here soon and last year we had to stop taking orders early. Order your Valentine's Day Singing Telegram now and we'll definitely be able to include it on February 14th.
SAY IT WITH A SINGING TELEGRAM TO THAT SPECIAL SOMEONE...
GIANT HEART
RED DEVIL
CUPID
ANGEL
HERSHEY'S KISS & MORE...
Busiest Day of Year - Early Reservations Suggested
Call 212-544-8153 Please ask for ext. W214 & receive $10 off for booking before Feb 9th.
Our #1 Requested Gram is the Pink Gorilla
Please Book Early

Ask About The Leprechaun Stiltwalker
St Patricks Day Entertainment
St Patricks NYC - St Patricks New York
St Paddys Day Leprechaun - St Patricks Day Leprechaun Stiltwalker - Funny Leprechaun

Leprechaun Jon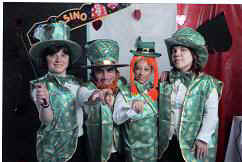 Dwarf Leprechauns

NOTE: Available All Year
Leprechauns - Erin Go Bragh!
Accentuate your festivities with the following:
Lucky The Leprechaun
A Dwarf Performer - 3 ft tall - in authentic costume
Ask about: Dwarf/Little People For Walk-Around Comedy
Dwarf Bartending
Dwarf Singing Telegrams
Dwarf Exotic Dancers
Call 212-544-8153. Please ask for ext. W317 & receive $10 off
NOTE: Available All Year

Now Accepting Reservations for 3-17-2017
Don't get left out again this year.
Book your Dwarf Leprechaun Entertainment "In Advance" for March 17, 2017 today!
Mention ext W317-13 to receive $30 - $50 off. Expires 2-29-2017

Also see our other NYC Dwarves
---
---

Cinco De Mayo
May 5th Celebration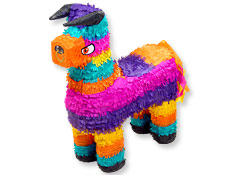 Make Your Fiesta a Memorable One!
Flamenco Dancers

Mariachi Bands

Magicians

Clowns

Dora & Diego & More...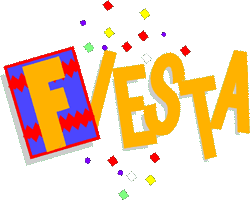 Ask About Dwarves / Little People In Mexican Attire With Sombrero
---
EASTER BUNNY
Our Easter Bunnies are happy working at Corporate functions, private parties at home or simple parties "in the park" (Easter Hunt)
Easter Bunnies add Fun & Excitement to any gathering around Easter Time
Will lead your Egg Hunt plus assist with Games and Activities
Different Shows and Appearances Available..
For Magic Show, Balloon Animals and/or Face Painting, Clown or A Festively Dressed Performer/Easter Bunny Combination needed
Available All Year
---

The Statue of Liberty
The Statue of Liberty
"Give me your tired, your poor, Your huddled masses yearning to breathe free..."

Since 1886, the Statue of Liberty Enlightening the World has stood as a symbol of freedom in New York harbor. Now she carries the torch of freedom to inspire your special event!
Available on a matching green pedestal or on stilts. Torch Lights Up.
Uncle Sam On Stilts & other Patriotic themes also available.

JULY 4TH
... Just wouldn't be complete without an appearance by either Ms. Liberty or Uncle Sam
Accentuate your festivities by adding color & excitement ...
Lady Liberty & Uncle Sam
(Available on or off stilts)
Lincoln & Washington Stilt Walkers
Dale & Friends
The Statue of Liberty
Available all year long...

NOW ACCEPTING RESERVATIONS
FOR HALLOWEEN
PLEASE BOOK EARLY & RECEIVE $10.00 OFF
BEFORE OCT 21
Ask about our
SPOOKY STORY TELLERS,WITCHES & DRACULA
for Halloween
Also Face Painters & Balloonists
The Haunted Castle Halloween Puppet Show
Performed by a Witch
Delightful, sophisticated and dressed for Halloween with Autumn Garlands and scary Pumpkins the "Haunted Fairytale Castle Puppet Theater" performs a one hour show of three scary fairytales, featuring the gremlin of Rumpelstiltskin and the Witch of Rapunzel and Sleeping Beauty. This show offers Halloween Music, including everyone's favorite the Monster Mash pre show dance music plus a magical opening and closing featuring two exciting illusions. Dressed up for Halloween in her Witches garb this show is performed by professional puppeteer and magician.
6 Foot Tall Castle Complete With Music
One Hour
Wizard of Oz Halloween Puppet Show
Join Dorothy on the Yellow Brick Road to lots of fun! This show features 2 costumed characters, puppets, and audience participation. One performer plays the part of Dorothy, while the other narrates and takes on the roles of the Wizard and the Doorman of Oz. The puppets are Aunt Em, and Uncle Henry, Glenda the Good Witch, the Wicked Witch of the West, and of course, Toto.
The children also participate by playing the parts of the Tornado and the fun loving Munchkins. Three children will play the roles of the Scarecrow, the Tin Man (or Tin Girl), and the Cowardly Lion. All of the children will play the Yellow Brick Road Game, follow Dorothy to Oz, and help her find her way back home.
This show is fast-paced, colorful, and includes lots of audience participation. Ideal for boys and girls ages 4 to 8.
Musical Halloween Puppet Show
(for younger kids)
Musical Puppet Show with Songs, Puppets, and Musical Activities. Witch and Ghost Puppets are part of the show. Includes Halloween Songs, Rhymes, and FingerPlays, and also Freeze Dancing with Scarves to Halloween Music. This is perfect for ages 1 to 4.
OLLIELAND - A world renowned puppeteer and storytelling wizard, will take the kids ages 2-8 on a fantastic adventure to "Ollieland" where they will sing, dance and share stories...an entertainment feast for the whole family.
"Ollie and the Puppets of Ollieland" ... a forty to fifty minute sing-a-long, interactive adventure. Meet Queen Cassandra, King Mervin, Sheriff Freddie Fox, Rudy Rabbit, and many more lovable characters as well as the villainous Bad News Bazooka. The kids have fun as they help the good guys squelch Bad News' evil deeds every time!
It's the children that bring love back to "Ollieland"

One Person Show

"Entertainer Extraordinaire"

Let Ollie bring his touring family to your event!
Halloween Version Available
The Wacky Variety Puppet Show
PUPPETS
GUITAR
& MORE
| | | |
| --- | --- | --- |
| Join them as they welcome you into their wacky world of fun & fantasy!! | | Meet Frank, Chancey, Mr Clown Face, Hoppy, and their other puppet pals in a land filled with ventriloquism, magic, guitar, sing-a-longs, and musical games!! |
Shows can be adapted for ages 1-3 or ages 4-8 or a combination of both.
Two Person Puppet Variety!
Birthday Party Show: For about 20 kids w/Balloon Animals. Length: 1 hour
Larger Show: For more than 40 kids. No balloons. With sound system. Length: 45 minutes.
NOTE: Both the birthday party & the larger show versions are available with or without a stage-- Please specify!
Halloween Version Available
The Pumpkin Carving Wizard

The Artist takes an ordinary piece of fruit and creates dynamic sculptures that enliven any room with their personality and inner light. He's an original artist whose talent for carving pumpkins and watermelons has made him in demand for parties and events throughout the United States.

For over 25 years he has been carving spectacular gourds for every holiday or special occasion. Although he is most famous for his pumpkin work around Halloween and Thanksgiving, his amazing watermelon carvings are in demand all year round.
By Jimmy The Magician
Straight from the Hogwarts School of Witchcraft and Wizardry - It's Harry Potter!
You can have Harry come to your party and watch as he dazzles you with Magic and tells Stories from his Adventures at Hogwarts. He will levitate objects, practice his potions and do a whirlwind of Magic tricks that is sure to turn heads -
45 min shows - 15 min of Balloons - Magician dresses as character of Harry.
Halloween

Ask about specialty magic shows
Magicians can dress as Wizard, Dracula , Vampire, Witch, Scarecrow or regular outfit
Advanced Booking Required
Halloween Magic! If you're having a Halloween party, try adding a little fun and mystery with our
special Halloween Magic Show! We have shows for schools, daycares and other children's events, as well as Magician/Comedians for adult get-togethers!
Helga or Diabolica the Witch
Tricks

And

Treats

Special

Halloween

Show

Halloween

Magic

Ghoulish

Games

Spooky

Music

Special Note: Activities vary based on amounts of kids. Face painting and balloon animals can be included.
Lufa The Scarecrow
A Living Halloween Tradition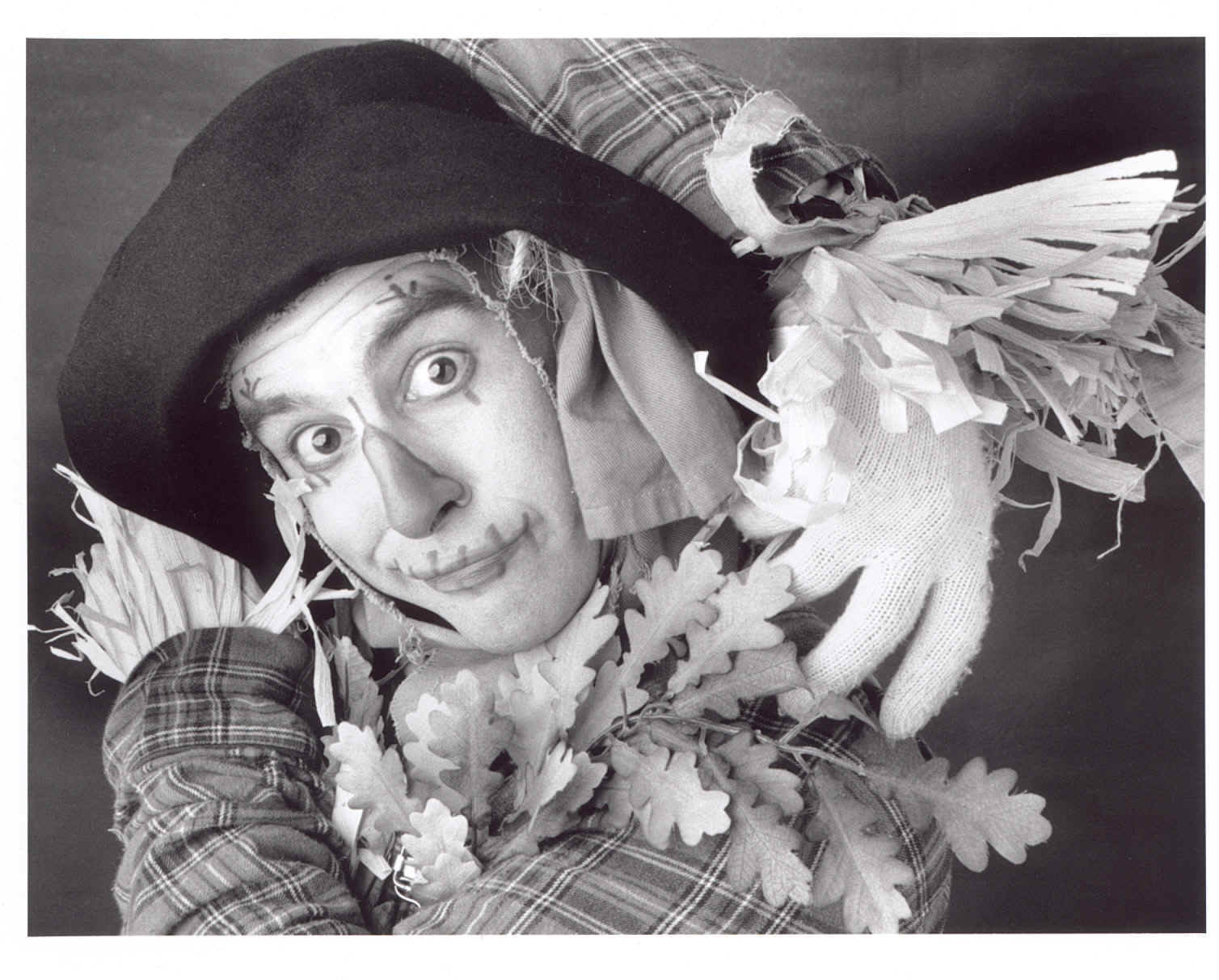 Lufa is as close to an authentic scarecrow as you can get. Stuffed with cornhusks and good cheer, Lufa looks just like Ray Bolger's famous character!
One of Lufa's specialties is the illusion of the 'Living Statue' - absolute stillness repeatedly broken by amusing physical antics. Of course discretion is always used whether he's scary for adults and older kids or just plain silly for the little ones.
Set the Scarecrow near your pumpkins, corn sheaves, or other decorations. Lufa has a variety of gags and Halloween fun up his sleeve including 'Barnyard Boogie', magic tricks and even Scarecrow Lessons! Walkaround, Birthdays & Stage Shows.
ASK US ABOUT OUR
"AUTHENTIC SCARECROW" ON STILTS
EXCELLENT FOR HALLOWEEN ENTRANCES & GENERAL WALK-A-ROUND ANTICS
SCARECROW
ON STILTS
(SPECIALTY PERFORMER IS LIVING STATUE ARTIST--"PENNY"
Scary new costume for Halloween
Looks like an innocent fern bush
...When your guests come near it
A great conversational piece they'll remember for years to come.
... Wonderful addition to any special occasion/event.
Note: Not for Halloween only
Bride of Frankenstein
Candy Witch

Dracula Vampire Stiltwalker


The Mad, Mad Scientist Show

Looking for an unforgettable Birthday party?
Excite your children with: Hi-Energy, Interactive "Science Shows" including effects like:
Chemical magic, laser lights, glow in the dark reactions, vortex generators, special effects, slime, electrifying experiments, rocket launches, bubbling potions, putty & tons of exciting Hands-on activities.

No mess! Hassle Free! Safe! Satisfaction guaranteed.
Ages 5-12. Length 40-60 minutes.
Schools, Camps, Birthdays, In Class Workshops, Pre-k, After School Courses, Assemblies, Carnivals, etc..
Ask about our "Safety" School Shows.


The Science Guy Presents

HAIR RAISING SCIENCE PARTIES

Electrostatic Generators

Gooey Green Glubber

Super Electro Magnet

Rocket Launches

Cooool Chemistry

Dry Ice Capades

Egg Sucking Bottle

Psychedelic Milk

Party Potions

Volcanoes

Lots of activities. Cool demonstrations. Years of local experience. Every child takes home an experiment. Inside or outside, we"ll provide the best hands on science party.


Now Accepting Bookings for Christmas - - Please Book Early
December Is Our Busiest Month
To All Repeat & New Clients
PLEASE BOOK EARLY
NEW
Santa With Guitar
Sing-A-Longs
Santa Arthur with guitar
Sing-o-gram 10-15 min (with picture taking)
1/2 hour & 1 hour available
Santa Arthur alone
1/2 hour & 1 hour or more
HO! HO! HO! Singing Santa is here! This Santa has a realistic human
hair lace beard, plush velvet suit, gold belt and real boots!
Santa can arrive at your home,
hand out gifts to the children, read "The Night Before Christmas"
and sing and play Christmas songs for all to sing along.
What a fun and memorable time! Singing Santa is also available for
singing telegrams, corporate events, parties, parades and more!

Mrs. Claus also available!
CHRISTMAS SPECTACULAR
(Excellent for Corporate Holiday Parties)
Start - Two Elves meets & greets guests as they arrive with animal balloons & face painting, 2 hours

Next - Magic Show follows (30-35 min)

Next - Frosty the Snowman dances with kids (30 min)

Final Hour- Arrival of Santa Claus for picture taking & distribute gifts you provide & the reading of the "Night Before Christmas" to up to 30-40 kids, 1 hour
3 hours (combo) of fun! A great bargain at $1200.00
If more than 50 kids - we can customize the Elves section longer.
Special Note: Face Painting = Cheeks only
Kids will be in their best Holiday outfits.
Example of Christmas Themed Designs:
Snowflakes

Reindeer

Santa Claus

Snowman

Poinsettia

Christmas Tree
For Xmas
Not Your Ordinary Zoo
4 Packages Available
(Each varies in size & amount of animals).
Animals include:
Kangaroo

Monkey

Small Alligator

Tortoise

Bearded Dragon

Snakes

Rabbits

Ducks

Goats

Lemur

Parrots

etc..
Indoor or Outdoor Setup
The Working Santa
Ho Ho Ho! This performer dressed as Santa does not just sit around asking kids to leave milk & cookies, he works. LOL :)
Your selection of "two" of the following: (based on (15 kids over age 1)
Full Magic Show

Animal Balloons

Face or Hand Painting
Note: Over 15 kids we can customize for you.
When booking you must ask for "The Working Santa"
IN HOME VISITS
1/2 hour Santa Claus in home visits for parents.
Only up to 3-6 kids maximum.
One hour also available.


We have more professional Santas than anyone in the state and it shows! Our Santas are so realistic, we should pay royalties to the North Pole. We have every option available; Santas for parties, store promotions and even In-Home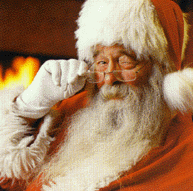 Visits...a special gift for children. All of our Santas are experienced, so you can be sure your Santa Claus is the best anywhere!
Ask about our "AUTHENTIC SANTA'S" real beard & belly.
Santa BMC
Santa BMC
Santa B
Santa E
Santa F
Santa D
Santa D
Santa L
Santa L
Santa P
Santa T
Santa G
Santa DS
Santa DS
We also have professional Santas (fake beard), but excellent presentation

Professional Santas (Fake Beard)

Santa Uncle Bob
Santa M
Santa P
Santa H
Santa Uncle Bob
Santa J
Santa D
Santa R
More Photos To Follow

Christmas/Winter Holiday Magic Show
Celebrate the holidays with a little magic! This winter themed show is the perfect addition to any holiday party and incorporates candy canes, snowflakes, ice fishing and even a magical chimney. The show is also a wonderful way to introduce Santa - leaving everyone feeling jolly! This show books up quickly. One hour format (45 min. magic/15 min. rabbit).
Note: If above specialty show is booked or not available in your area we have many magicians available.
Xmas "Grand Slam" Extravaganza
Corporate One Hour Parties
Invite 3 or more of the following:
Activities:
Meeting & Greeting

Photo Posing

General Walk-a-round
*Elves: Your choice of Dwarf/Midget/Little People, or Regular Height Elf doing balloons
Best Discounts: 3 or more Entertainers
Dwarf/Little Person
(Average Height 3' 10" Tall)
Dwarf Santa
Dwarf (Real Elf)
Elf


Scott, Craig & Vicky

Dwarf/Little People/Elves - For Walk-A-Round Only

We have "Regular Height Elves" Entertainers for Holiday Themed Face Painting and/or Animal Balloon Sculptures
ACCENTUATE YOUR HOLIDAY PARTY WITH THE FOLLOWING
STROLLING PERFORMERS
DAZZLING COSTUMES
Mrs. Claus
On Stilts Only
Toy Soldiers
On or Off Stilts
White Fairy
On Stilts Only
Santa's Helper
Sugar Plum Fairy
The Grinch
Holiday Stiltwalkers
| | | |
| --- | --- | --- |
| | | |
| Snow Queen | Channukah | Sparkly Holiday |
Toy Soldiers Holiday Extravaganza
(3 Performers: On or Off Stilts)
Brighten up your next event
Holiday Show
An exciting and hilarious performance introducing toy soldiers, with plenty of audience participation and incorporating dancing, juggling, acrobatics, stilt walking and many other surprises. This 45 minute self-contained show will delight children of all ages!
Meet & Greet
Imagine toy soldiers frozen in place until the right moment to surprise your guests - a toy soldier breaks into a solo tap dance while another juggles holiday ornaments, these and many other exciting moments can be had at your next event to liven up the atmosphere.
Toy Soldiers
by Christina & Friends

Singing Quartet - holiday carols, good for entranceway, strolling meet and greet. Very popular at parties.

Comic Soldiers - non-verbal doubles acrobatic/slapstick antics. Duo or trio available. Excellent walk around. Great acrobatics.

Comic Soldiers Show - full scale show that can be performed in any space with high ceilings. It is a great street show that uses acrobatics and juggling.
Live Telephone Calls & Letters From Santa
Brighten a child's holiday season by giving them a "LIVE" personalized telephone call and a "LETTER" from Santa. Calls start December 2nd and are available in the United States. A call and a letter are $40.00. Each additional child is $15.00.
Ask About Seasonal Characters and Carolers.
The Grinch
| | |
| --- | --- |
| | You know him, you love him, you gotta have him! He's a new man- er, dog...whatever he is he's loveable and bigger than life. Bright green fur, 10-inch long fingers and a heart grown too large- this is a whole lot of attitude in a Santa suit! Invite the Grinch to your Holiday event. Walkaround only. |
Ho! Ho! Ho!
It's that time of year!
As we approach this Holiday Season, don't forget Clown Magic in the planning of your festive occasions.

Mr. & Mrs. Claus, Elves, Reindeer, Xmas Fairies, Yuletide Singers, Doo Wop Christmas, Barber Shop Quartets/Duos, Trios, Victorian Carolers, Singing Toy Soldiers, Pianists, Singing Mistletoes, Elf Face Painter & Balloon Artist, Frost the Snowman, Live 7 ft Tall Xmas Talking Trees, Puppet Shows, Mouse, etc..
For Corporate Events, Private Holiday Parties, Department Stores, Malls...
Santa's Reindeer
When your Christmas activity needs that extra special something, add "LIVE" Reindeer to truly enhance the Holiday Spirit.
Indoors or Outdoors fencing provided.
Santa & Santa Reindeer w/Santa Sleigh
Dwarf or Tall Elves too for Hire
Excellent for:
Holiday Tree Lightings
Holiday Festivals
Corporate & Private Events
Mr. & Mrs. Santa Claus
Comedy Duo


One Hour Show Consists of:
Christmas Story
Music, Songs & Dance
Pictures with Mr. & Mrs. Claus
Giving Out of Gifts
Comedy

Christmas Carolers NYC
Caroling NYC
Request 2, 3, or 4 Carolers
Santa's Gift of Giving Magic Show
A full bearded Santa does the show. A child is flown around the world on Santa's sleigh and brings back a string of flags from around the world. The children help Santa make gifts for him to deliver on Christmas Eve. Paper dolls are cut and join hands magically with the magic words, "Peace on Earth, Good Will Towards All". Silk scarves with scenes of Christmas, Chanukah, Kwanzaa, and the Day of the Three Kings are introduced. All four holidays combine together into a map of the world with the advice that "Santa thinks that no matter what holiday someone celebrates, people are the same all over the world".
Note: 45 minute magic show. Optional: Hire Santa Rich after the show for 1 or 2 hours to spread good cheer, photo posing, taking wishes, gift giving, etc...
MUSICAL HOLIDAY PUPPET SHOW
Musical Puppet Show with Holiday Songs and lots of participation. Holiday Songs include Jingle Bells, Rudolph the Red Nosed-Reindeer, Winter Wonderland, and the Dreidle Song, among others. The performer can come as an Elf or Holiday Fairy.

The show consists of songs, puppets and musical activities, all geared for 1 - 5 year olds. The puppets are very friendly looking and age appropriate, and the songs are the ones that children are familiar with, so that they can sing along. There is no puppet stage - the performer sits on the floor with the children and has the puppets in a brightly colored bag. She takes them out one at a time to do the songs. She also does some songs with movement, so that the children are not sitting the whole time. The show usually runs about 45 minutes long. For up to 20 children. Show is entirely interactive at end.
Bring Frosty inside this year with your very own Snowman
There 's no better way to make this a COOL Christmas
The World's Tallest Elf
Ask us about Santa & Mrs. Claus on Stilts
Over 9 Feet Tall
Click for larger view
Holiday Time In Ollieland - Puppet Show
45 Minute Show
Holiday Adventure Show includes a fun filled family puppet show specifically geared towards kids age 3 through 11. This musical treat with Ollie as the host of the show and his comical puppets includes lots of audience participation and comes with the theme of Christmas or can be tailored to suit a non-denominational holiday theme party. Runs 45 minutes in length and comes with puppet stage, and sound system.
| | | |
| --- | --- | --- |
| "I was moved seeing the children in the audience so enthusiastic about your show." | "The students in our Pre K through 5th grade were absolutely captivated." | "Ollie, your work is great" |
| Nancy Kanter, V.P. Childrens programming Disney Channel | Robert J. Paladino, Superintendent of Schools, Cliffside Park, NJ | Rudolph Giulliani, Former Mayor, NYC |
Christmas
Please Book Early
Ask about:
Carolers

Real Bearded Santa & Mrs Claus/Elves/Snowman

Face Painters (Holiday Designs)/Balloonists

Caricaturists/Fortune Tellers

Live Reindeer With Authentic Santa Sleigh

Dwarf Elves (3 Ft Tall)/Carnival Games/Xmas

Puppet Shows/Storytellers - Xmas Theme

Stiltwalkers W/Lovely Holiday Outfits